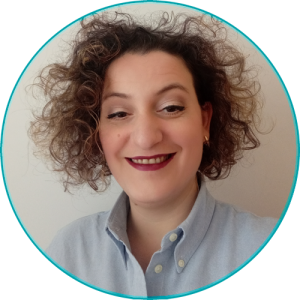 Anna Kentikeleni is a graduate of the faculty of "Philosophy, Pedagogy and Psychology", majoring in Psychology, of the Department of Philosophy at the University of Ioannina. She holds a Master's Degree in Special Needs from the University of Nottingham, UK. She has also been trained in several programs regarding Autism Spectrum Disorders.
She worked for eight years in private treatment centers and as a private practitioner in home and community service programs. She has also worked voluntarily in various educational programs for people on the Autism Spectrum, in Greece and abroad. Throughout her career she has worked with all age groups, from Early Intervention (up to 3 years old) to adults in individual sessions, groups and in the community with people on theAutism Spectrum.
She is now more involved with adolescents and adults on the Autism Spectrum and their education in the various contexts of daily life (home, work) and in the community. Together with her partner Sergios Kagias , she launched SKKA A LIFE PLAN with the aim of introducing and establishing services aimed at adolescents and adults on the Autism Spectrum.
She is certified to implement the program PEERS® for Teensand PEERS® for Young Adults.