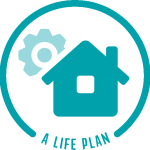 The ability to live independently and without the support of others seems very difficult for many people. At SKKA A LIFE PLAN we understand that most of the people we work with want to live independently and decide for themselves about issues in their daily lives. However, this can often be difficult without the necessary guidance and support.
At SKKA A LIFE PLAN we have designed training and support programs related to all areas of autonomous living:

Our team works closely with each individual to enhance the necessary skills in order to achieve the greatest possible autonomy and confidence in their daily lives.
For more information please contact us.