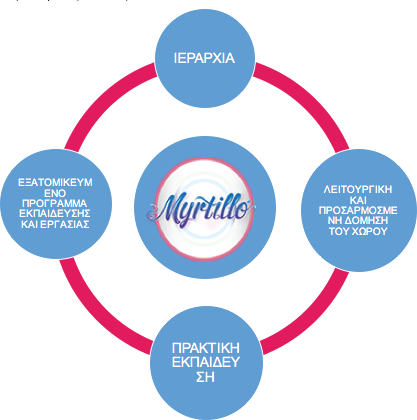 The cooperation of SKKA A LIFE PLAN with Myrtillo Cafe started almost two years ago with the main goal being the promotion of innovative practices for integration in work and consequently in the community of people who were systematically excluded, but also the awareness of the community in matters of inclusion and acceptance of all individuals, both as employees and as customers.
The role of SKKA A LIFE PLAN in Myrtillo is the evaluation of employees, their training according to their role and the creation of a working environment friendly to people with disabilities.
MyrtilloCafe & Centre is a Social Cooperative Enterprise in the centre of Athens which employs people from vulnerable social groups and in particular, people with special needs, providing the opportunity for education and work in real conditions.
Articles and Videos about the operation of Myrtillo: