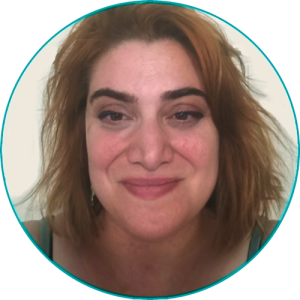 Elvira Galanou is a graduate of the School of Medicine of the University of Patras. She is specialized in Child and Adolescent Psychiatry.
She has been trained in Behavioral Therapy for Anxiety Disorders, Obsessive-Compulsive Disorder, and Post-traumatic Disorder at EPIPSY. She has also been trained in Systemic Therapy in the Unit of Family Therapy of the Psychiatric Hospital of Athens, in Cognitive- Behavior Therapy, and in the Behavioral Family Therapy at EPIPSY.
She has been working in public hospitals, and private clinics and now she is working as a freelancer. She has also been teaching in public schools.